Stainless Steel — best stainless steel cleaner
Posted by Eric Goldman on
even stainless steel can develop rust if it comes into contact with harsh chemicals or moisture. Rust can tarnish the appearance of stainless steel and compromise its functionality.
Posted by Eric Goldman on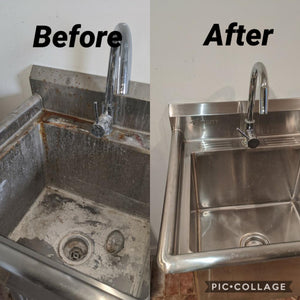 By using a premium stainless steel rust remover, you can quickly and easily remove rust and corrosion from your stainless steel products without spending hours scrubbing and polishing. It also ensures that your stainless steel products remain in excellent condition for as long as possible.
---